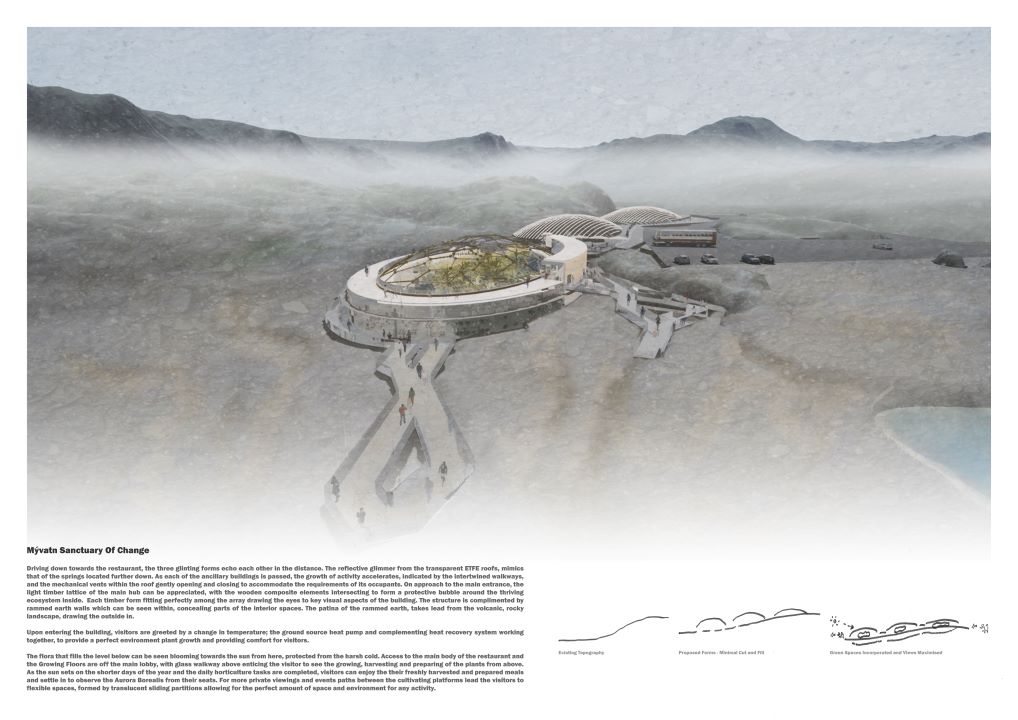 Icelandic Restaurant Design Competition
We recently completed and submitted the design of a new greenhouse restaurant in the remote Icelandic landscape at the Mývatn nature baths in response to a competition brief from Bee breeders. The competition participants were tasked with creating a concept for a restaurant that combines organic, indoor farming with a uniquely Icelandic aesthetic. Designs needed to provide practical solutions, incorporating year-round, indoor farming concepts with a comfortable space to seat roughly 100 guests, all with views of the milky blue Mývatn nature baths on one side and Hverfjall volcano on the other.
The team of David Ryan, Jaimie Neal, Dan Baines and Ayah Hatahet came up with a response to this brief and look forward to participating in further competitions in future.