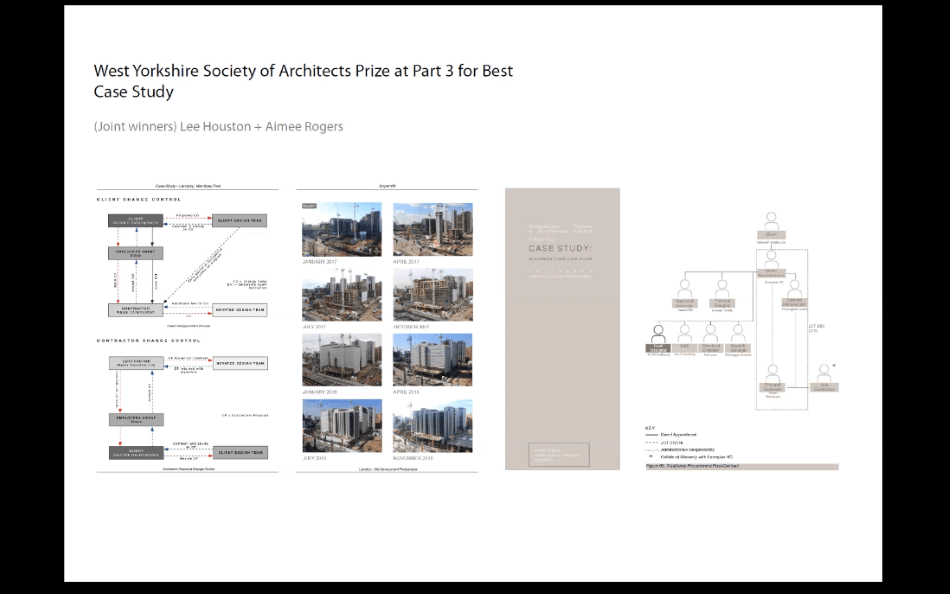 Introducing Prize Winning Aimee Rogers
We were delighted when Aimee won the Southgate & Sarabia Architects Prize for Professional Engagement during her Part III studies due to her significant engagement and enthusiasm for the course.  She has since become a joint winner of the West Yorkshire Society of Architects Prize at Part III for the Best Case Study which she based on Exemplar Healthcare's Blackmoor Care Home in Birmingham.
The Leeds School of Architecture Part III course prepared Aimee for becoming a Architect and provided informative lectures from people in the profession, on a variety of important subjects including planning, contracts and CDM. These were imperative to deepening her understanding of the topics prior to examination and also preparing her for for qualifying as Architect.
Since joining SSA over two years ago, Aimee continues to develop in her role as Architect working across healthcare, industrial and residential.  Aimee also enjoys her role as a RIBA Architecture Ambassador where she helps to inspire the younger generation in all aspects of the built environment.