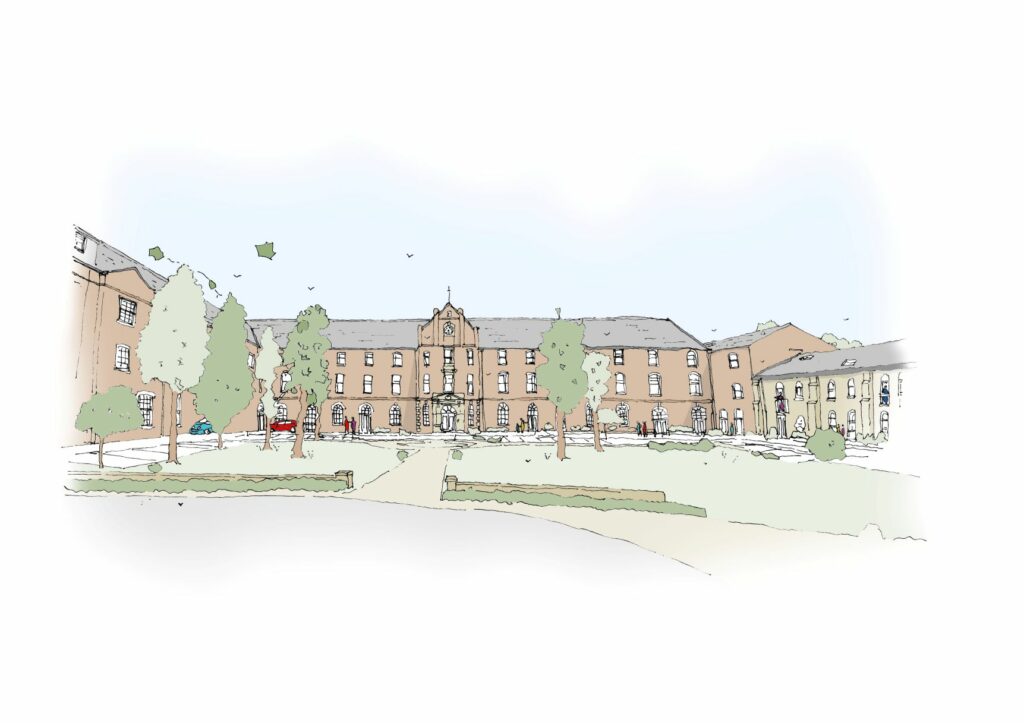 Planning Application Submitted for Part Demolition and Part Conversion of Existing Care Facility
SSA Architects along with Nineteen 47 Planning consultants have submitted a full planning application for the part demolition and part conversion of an existing care facility to form a residential development consisting of 23 no. residential dwellings (split up into 13 no. townhouses, 6 no. flats and 4 no. cottages) at the Abbey Care Village on Hospital Road in the village of Scorton, located in Richmond, North Yorkshire.
The focal point of the site is the existing former care facility which dates back to the early 1900s and adjoining chapel which will be converted to form the new residential properties. The 'U' shaped plan focuses around the central green courtyard space which will be enhanced as part of the works.
Due to the age of the building, it is no longer suitable for use as a care facility in line with modern standards.  This results in the demolition of the redundant buildings to simplify the layout and the historic main building is brought back into use as dwellings.
Keep an eye out for this one….