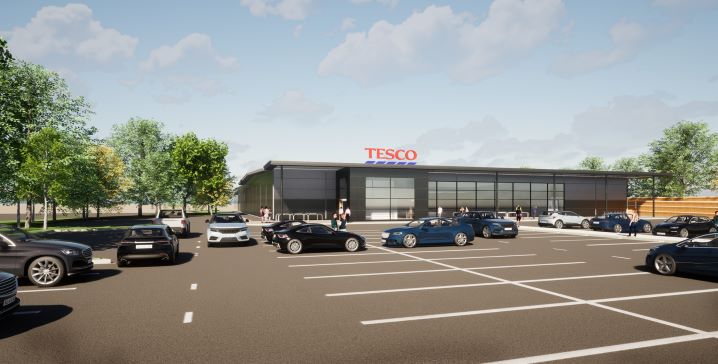 Planning application submitted for Tesco in SSA's hometown
S+SA and Tesco have submitted a planning application for a new supermarket on the former gas works site on Skipton Road in Harrogate.
A recent public consultation showed support for the new store and if approved, Tesco plan to open in 2023.
Planning consent was previously granted back in 2012 but Tesco are now proposing a smaller store with a new petrol filling station.
Andy Boucher, Development Executive at Tesco:
"We are delighted to share our plans with the public for our new store and we look forward to hearing the views of local residents.  We know there is demand for a new supermarket in the north of Harrogate and this store will meet the needs of the local community. This will be fantastic new store which will provide a wide-range of high-quality food and non-food goods, cater for all budgets and deliver benefits for the local community"