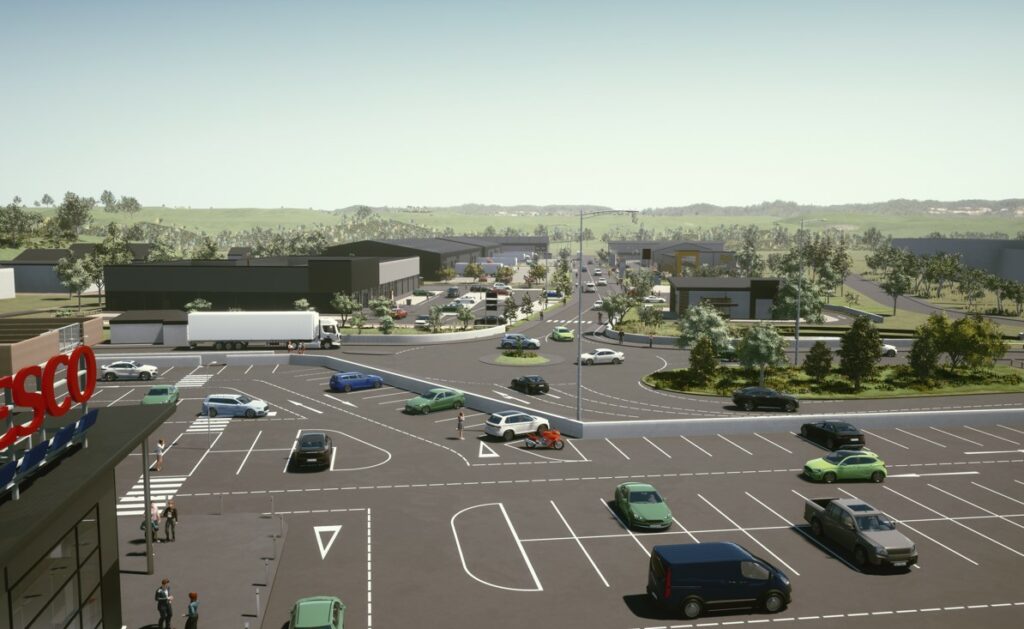 Planning application submitted for Louth Retail Park
We have recently been working on a planning application for a mixed-use retail and industrial site on the outskirts of Louth and are pleased the say the application has now been submitted. The proposed development comprises of:
– Tesco superstore with an approx. gross area of 31,000 sq. featuring a petrol filling station, jet wash and service yard
– Home Bargains retail unit with an approx. gross area of 23,000 sq. ft, with independent servicing
– Costa Coffee drive-thru retail unit of 1,800 sq.ft
– Car service and tyre unit of 6,000 sq.ft
– Sales and servicing of agricultural machinery and good unit of 12,000 sq.ft
– Five units with gross floor areas between 7,500 and 25,000 sq.ft
Outline planning permission is also being sort for industrial units with a combined total of 55,000 sq.ft. gross internal area.
Located five minutes drive from the town centre, if granted the development will provide a convenient location that can be easily reached and bring significant investment in the town as well as supporting hundreds of new jobs.
Developer: Boudica Developments working in conjunction with Bride Hall Developments
We look forward to updating you on the progress with this one.